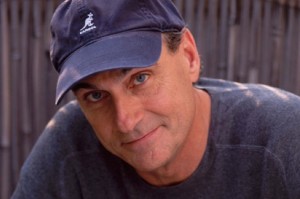 Over the course of his long career, James Taylor has earned 40 gold, platinum and multi-platinum awards and 5 Grammy Awards for a catalog running from 1970′s Sweet Baby James to his Grammy Award-winning efforts Hourglass (1997) and October Road (2002). Taylor's first Greatest Hits album earned him the RIAA's elite Diamond Award, given for sales in excess of 10 million units in the United States. For his accomplishments, James was honored with the 1998 Century Award, Billboard magazine's highest accolade, bestowed for distinguished creative achievement. The year 2000 saw his induction into both the Rock 'n' Roll Hall of Fame and the prestigious Songwriter's Hall of Fame. In February 2006, The National Academy of Recording Arts and Sciences selected James as its MUSICARES Person of the Year. In September 2008 James Taylor's One Man Band (2007) was nominated for an Emmy® Award for "Outstanding Variety, Music or Comedy Special". The last few years have seen two remarkable releases; Taylor's One Man Band CD/DVD accompanied by a world tour and the album Covers (2008). Covers was nominated for two Grammy® Awards and features Taylor's full band and is his own musical interpretation of tunes from the 50s, 60s and 70s. He most recently released Other Covers in April 2009.
Raised in North Carolina, James now lives in western Massachusetts. He has sold some 40 million albums throughout his career, which began back in 1968 when he was signed to the Beatles' Apple Records. The album James Taylor was his first and only solo effort for Apple, which came a year after his first working experience with Danny Kortchmar and the band Flying Machine. It was only a matter of time before he would make his mark.
Above all, there are the songs: "Fire and Rain," "Country Road," "Something in The Way She Moves," "Mexico," "Shower The People," "Your Smiling Face," "Carolina In My Mind," "Sweet Baby James," "Don't Let Me Be Lonely Tonight," "You Can Close Your Eyes," "Walking Man," "Never Die Young," "Shed A Little Light," "Copperline" and many more. Taylor's songs have had a profound influence on both songwriters and music lovers of all generations and from all walks of life.
As a recording and touring artist, James set a precedent for solo singer/songwriters and blazed a path to which countless numbers of earnest young musicians have since aspired. His warm baritone is among the most recognized voices in popular music and his guitar playing has established its own standard.
James released Sweet Baby James in 1970. It went triple-platinum and spawned his first Top 10 hit, the intensely personal "Fire and Rain". The following year saw the release of another million-seller, Mud Slide Slim and the Blue Horizon and the #1 single, "You've Got a Friend", written by long time friend Carole King. The recording won a Grammy Award in 1971 for Best Pop Male Vocal.  In 1972, Taylor scored another Gold album with One Man Dog, which was followed up in 1973 with Walking Man.
The album Gorilla (1975) included two more major chart entries: "How Sweet It Is (To Be Loved By You)" and "Mexico". Following his final Warner Brothers recording, In The Pocket, James moved on to Columbia Records and released a string of critically praised and commercially successful albums: JT, his 1977 double-platinum debut, included a Top 10 cover of Jimmy Jones' "Handy Man," a song that gave Taylor another Grammy for Best Pop Male Vocal. Flag (1979), Dad Loves His Work (1981), That's Why I'm Here (1985), Never Die Young (1988), New Moon Shine (1991) and the double-disc Live album (1993), show Taylor's consistency: all were certified platinum. Hourglass, which garnered James' first Grammy Award for Best Pop Album, and October Road, another Grammy winner, also enjoyed platinum sales.
James Taylor's music embodies the art of songwriting in its most fundamental form. He has been at it for decades: transforming introspective meditations into lyrics, melodies and harmonies that comfort and reassure the listener with the sense that these sometimes painful, sometimes celebratory moments are a part of life, shared by us all.  In 1971, James was featured on the cover of TIME magazine, who heralded him as the harbinger of "the singer/songwriter era".  Today, the quintessential singer/songwriter has seen that era crossover into the 21st century.
In May 2010 James and Carole King released their Live At The Troubadour CD/DVD which captures their November 2007 live performances at the Troubadour nightclub in Los Angeles. Live At The Troubadour features 12 songs, including stunning performances of the pair's most beloved hits such as Carole's "So Far Away," "It's Too Late," and "Will You Love Me Tomorrow?" as well as James's "Carolina in My Mind," "Sweet Baby James," and "Fire and Rain," to name just a few.
James currently resides in The Berkshires with his wife, Caroline and their sons Henry and Rufus.