About the Founder: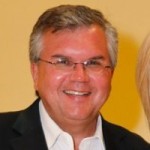 Steve Cover is an entertainment industry veteran, seasoned concert producer, talent buyer/consultant, and owner of Entertainment Resource Group, LLC. His 20+ years of experience includes serving as tour manager for two GRAMMY® Award-winning artists, and a successful career with the Ohio Film Commission, attracting Hollywood movie productions and the resulting jobs to Ohio.
Steve has since focused on working with clients representing; fairs, festivals, performing arts series, theaters, and corporate/private events. The list of artists Steve has worked with is impressive, ranging from popular local groups to James Taylor, Three Dog Night, Jason Aldean, Kenny Chesney, Rascal Flatts, Brad Paisley, Blake Shelton, Trace Adkins, and many more.
Through strategic negotiations and industry knowledge few possess, Steve has been very successful in extending the reach of clients' budgets, securing in-demand artists at highly competitive rates. He possesses extraordinary connections with talent agencies, entertainers, bands, venues, and sound, light, and stage rental companies. Having booked and produced concerts and entertainment in 35+ states, he has demonstrated the power of his tenure in the industry.
If you are seeking a partner in the entertainment industry to serve as a talent buyer, concert producer, or entertainment director, Steve can deliver.
About ERG:
ERG is a hands-on, independent firm that consistently works to provide you, our client, with the highest levels of value, efficiency, quality, and service available in the entertainment industry.  As a fresh new company with an experienced, enthusiastic, and devoted team, ready to handle your entertainment and production needs, we always strive to produce an event that will exceed your entertainment expectations.
From small gatherings to the largest corporate shows and fairs, we will listen to your suggestions and goals, and use that input to book the right talent and entertainment for your event. Let ERG help you, your company, and your entire event look its very best.
Full Services:
ERG operates as an entertainment booking agency and concert producer on a regional and national level, with a focus on Midwest markets.  We produce all aspects of the show from start to finish.
Our professional services include local, regional, and national talent booking, concert production and management with on-site entertainment producers, sound and lighting systems rentals, mobile and scaffold stage rentals, backline rental, audio visual rentals, and professional stage crews.
Our media services include publicity, promotion, and marketing of your event, event and talent website design and promotion, music videos, and filming of your event. ERG provides that special attention to detail, ensuring that your corporate show will delight event planners and guests alike.
Why ERG?
Expenditures to entertain, reward, and thank your friends, community, customers or employees can and should be money well spent.  Choosing, purchasing and organizing every element of a successful show or presentation can be a monumental internal task, and the true costs may risk justifying the expense. Professional entertainment is our business. Our experience allows us to provide competitive pricing and tried-and-true techniques usually not available to individuals or internal committees.
We work extensively with the best in today's talent and with area suppliers to build the best packages possible—plus we have the know-how to keep planning and execution running smoothly. ERG will help create a unique and gratifying experience for your audience, and help you make a positive impression that can last a lifetime. We do the work—you get all the credit.