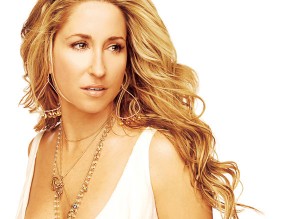 Heidi Newfield's voice and presence in country music first established her as the center stage star of Trick Pony's emergence in 2001. The hot new trio exploded as the biggest new sight and sound attraction of the early decade.
Armed with a collaborative history of platinum selling albums, Top 20 singles, ACM and AMA Awards to her credit, her distinctive voice and high-octane energy launched forward into a much-anticipated solo career. She was soon back with the 2008 release of her debut solo album, What Am I Waiting For, which birthed her memorable, self-penned solo hit single "Johnny & June", which went on to achieve RIAA certified gold status now having sold of seven hundred thousand singles.
More than just a pretty face, the diminutive blonde who became famous for her explosive stage presence, trademark fashion, work ethic and dedication to fans, Newfield has always had a handle on her own purpose driven life.
Fast forward to spring 2012 and Heidi Newfield is now poised with a fresh round of new music, as the flagship artist on Sidewalk Records, and a breathtaking new single that's destined to etch yet another successful notch in an already notable and respected career.
Written by hit makers Jeffrey Steele and Jeremy Popoff (lead guitarist for heavy metal band, Lit) and produced by Blake Chancey (The Dixie Chicks, Montgomery Gentry), "Why'd You Have To Be So Good" unfolds a true story of love found and tragically lost; a theme Newfield feels will move listeners and strike a deeply universal emotional chord, as it did for her upon first hearing. "I was so touched when I recorded this song, that it was all I could do to hold back a flood of emotions and memories of lost loved ones, including the untimely passing of both my Mother and my Father. I can't help but think the beautiful message this song conveys, is totally relatable to almost everyone out there listening".
Growing up on a quarter horse ranch in the heart of the Sonoma wine country in northern California, Newfield has always given her parents credit for lovingly nurturing the talent that would emerge into major industry awareness and national stardom. With a heartfelt desire to evolve creatively as a solo artist, the stage has now been set for a new chapter in the novel that is ultimately Heidi's own musical journey.
"I've always believed that if I just follow my heart and my instinct…I will make records that are interesting, dynamic, real, and relatable. People want to FEEL something!" says Newfield. For her, the new single that holds deep personal meaning. "Why'd You Have To Be So Good" leaves a strong emotional vibe in the air…just like when I first heard it. The following day, I found out it was on hold for Tim and Faith…and later, other great acts…I was heartbroken!! I remember thinking, 'maybe this song will come back around to me one day and find it's way home'…now here we are!"
As all good things do come back around, it's good that Heidi Newfield is holding her promise to listeners, country radio and her fans alike…to keep her own brand of hit Country Music on the radio and rolling down the road for years to come.